If you are interested in a Stormie's Doodles puppy, please review the information on this page and submit the application at the bottom.
Planned Litters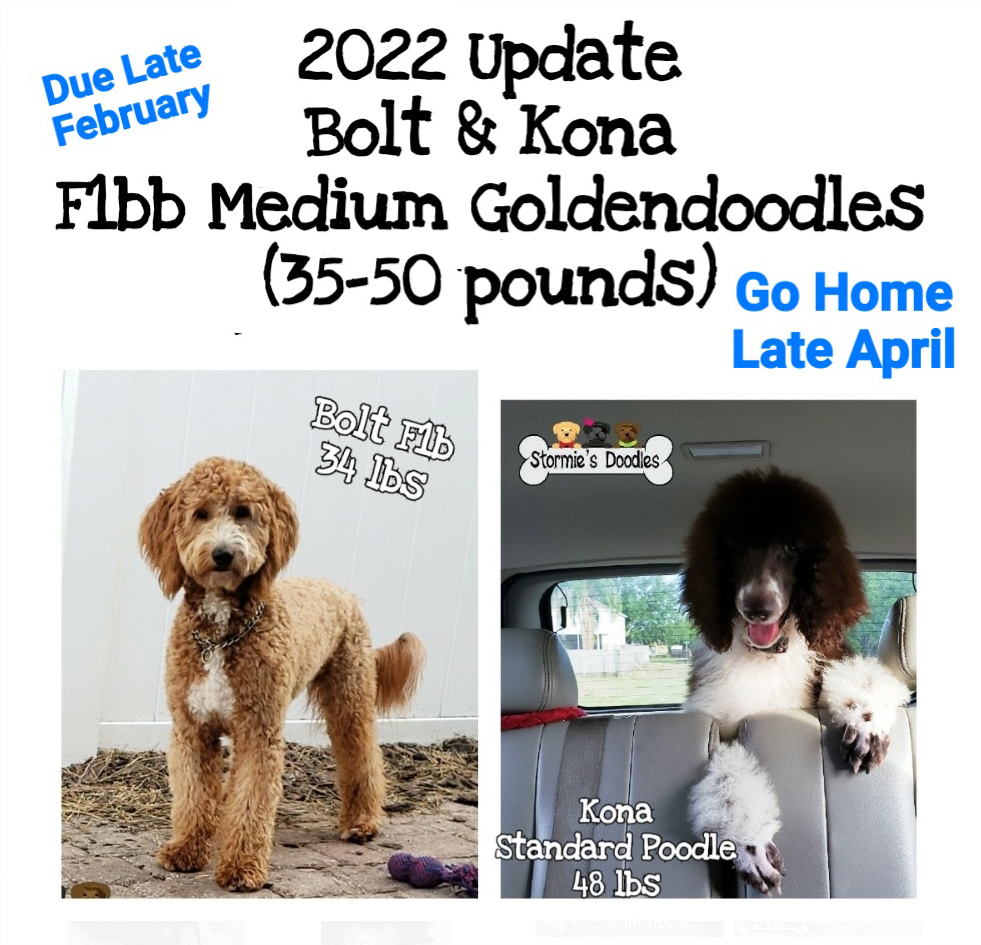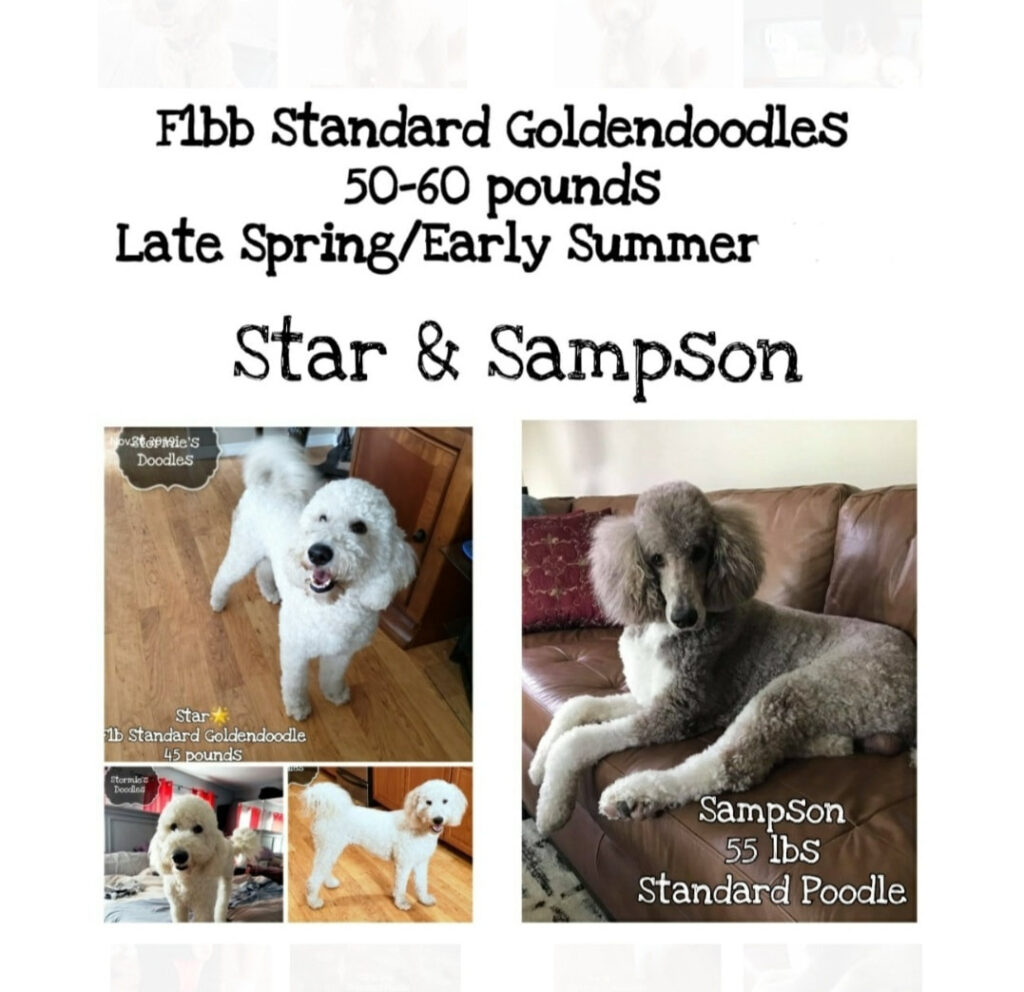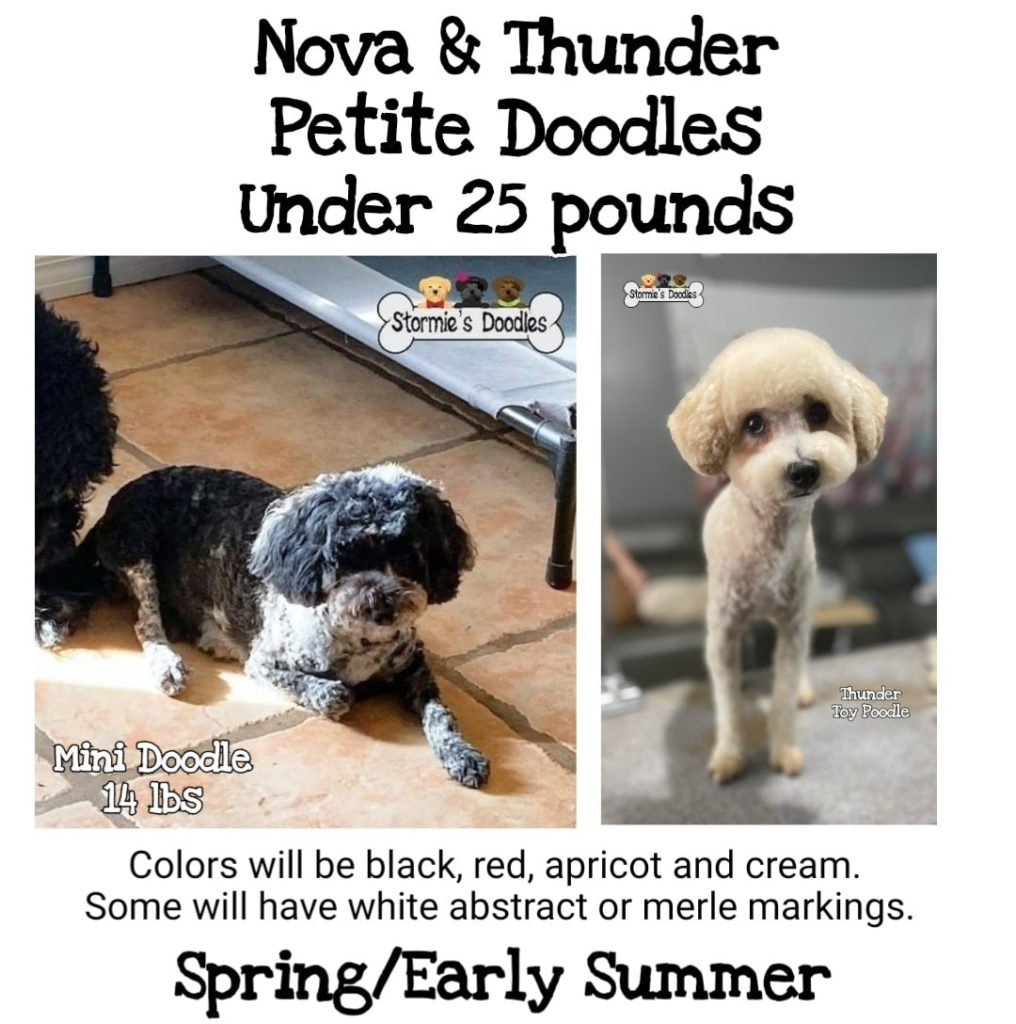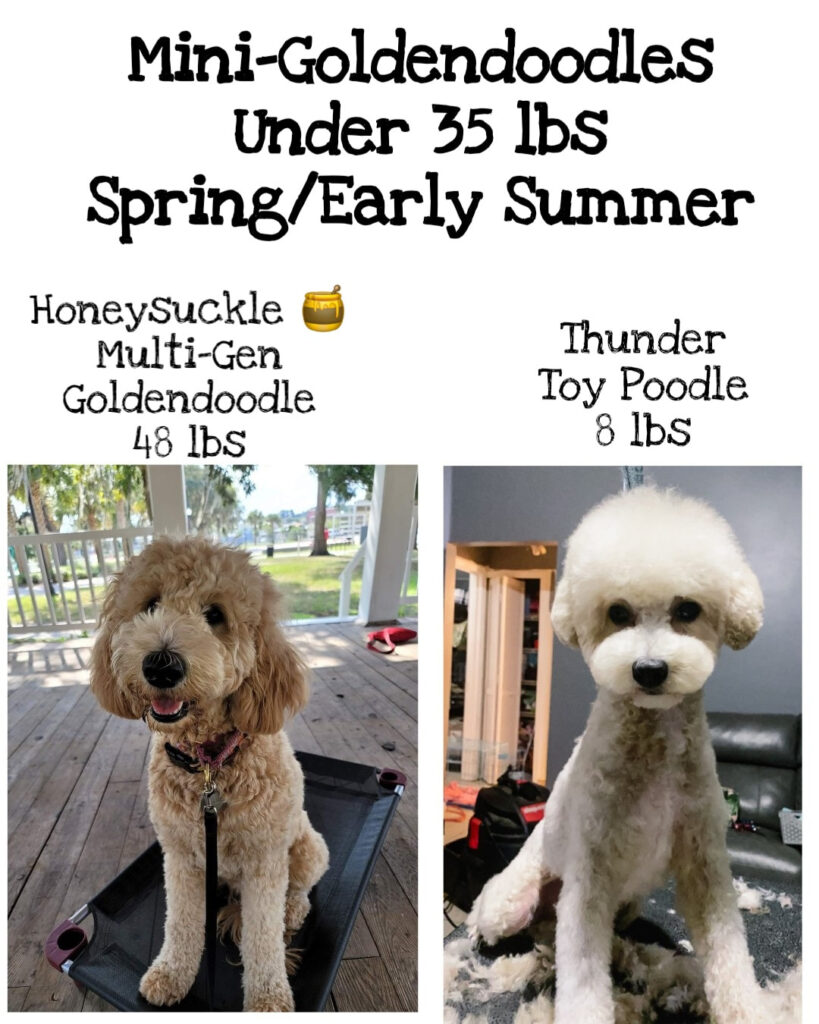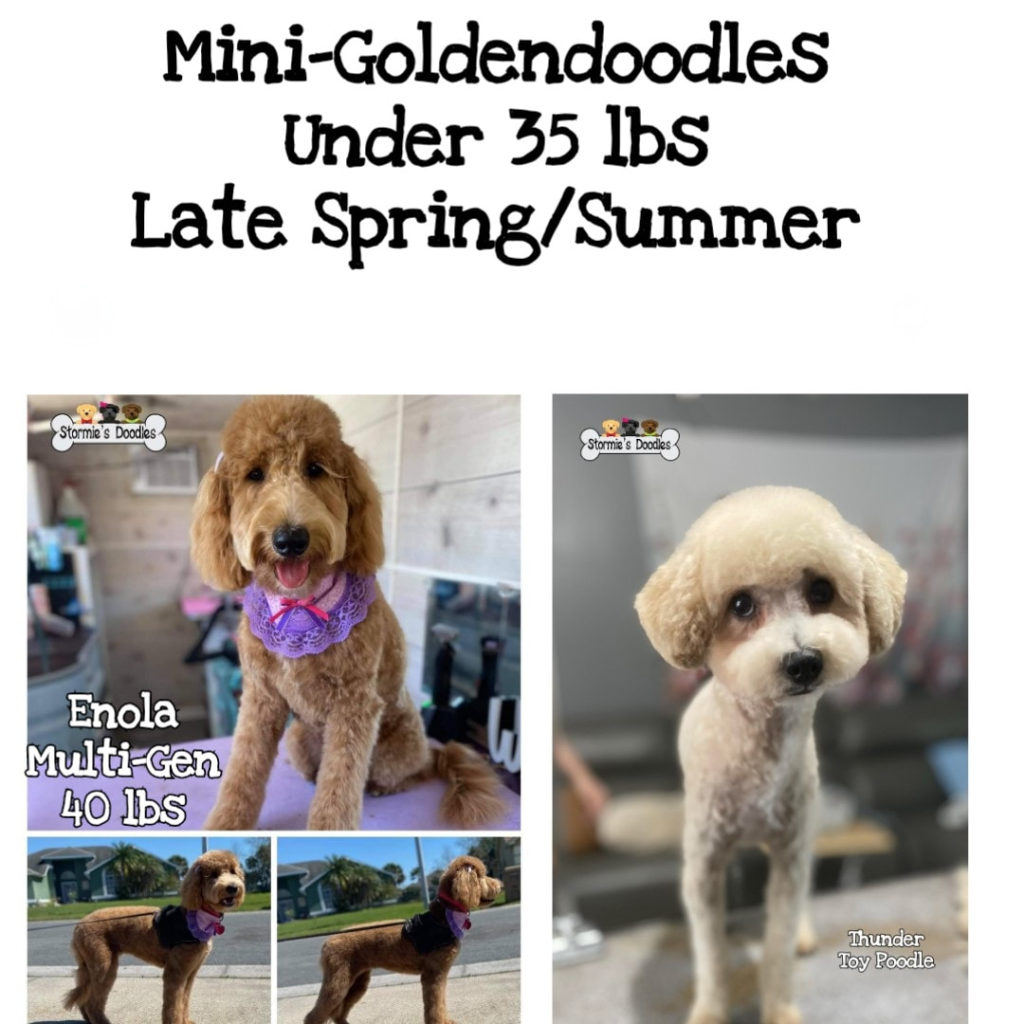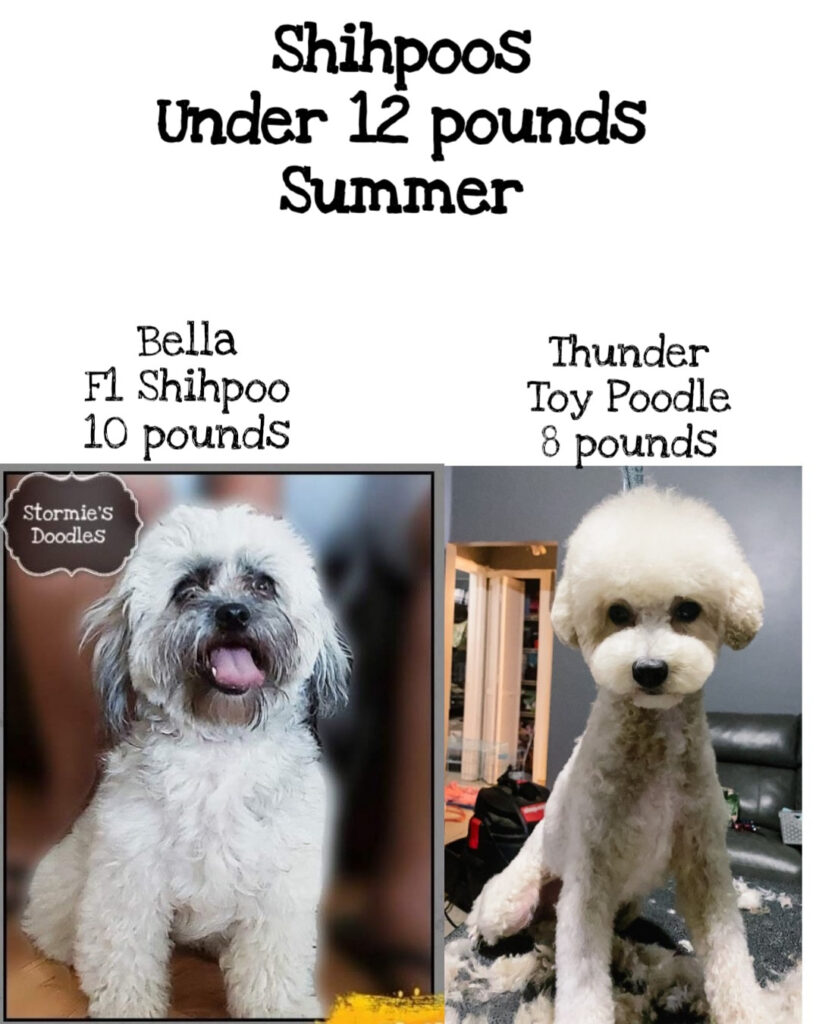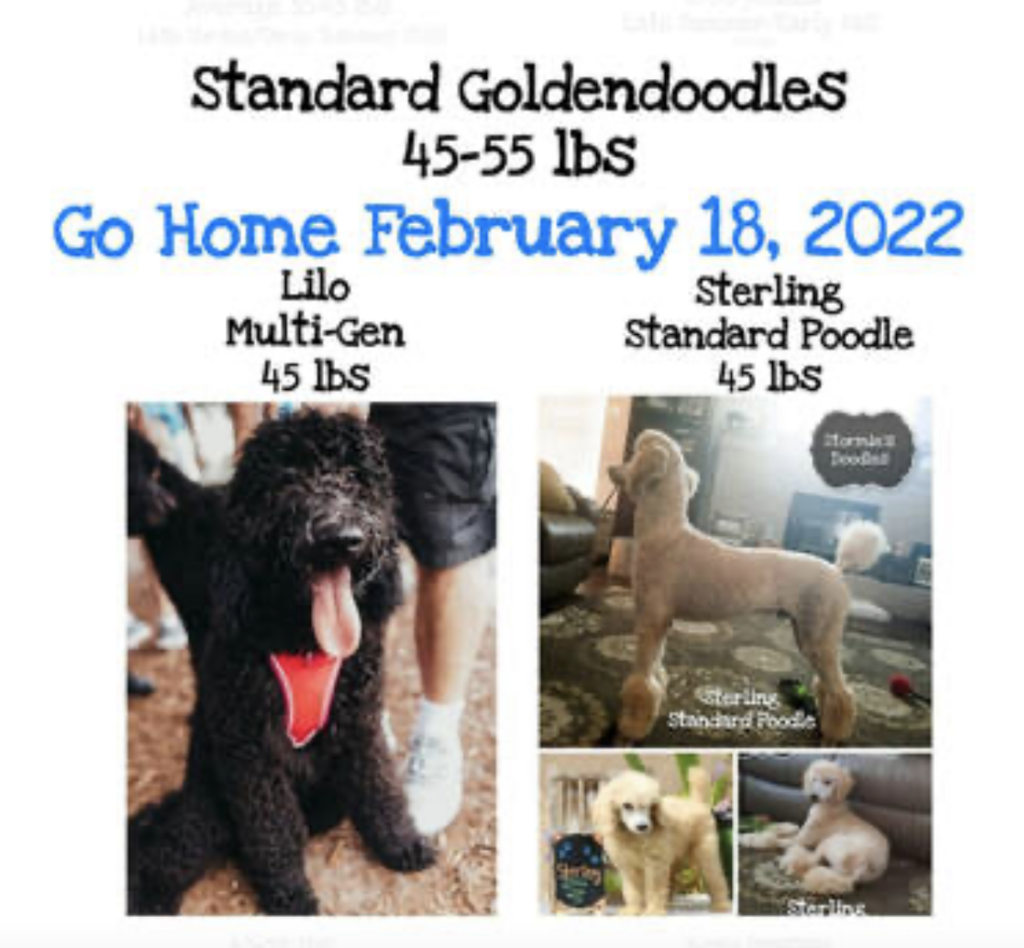 How Our Process Works
​Families must complete the Puppy Application at the bottom of this page.
Approved Families will be notified via email or text message from our business line, 321-405-2539.
Deposits from approved families will be accepted on a first-come, first-serve basis. We will not hold a spot without a deposit. We use Intuit Quickbooks for accounting and invoicing.
We will accept the following number of families per per litter:

Standard/Medium Goldendoodles = 5
Shihpoos/Mini & Petite Goldendoodles = 3

Aditional families will be placed on the Call Back List and will be contacted via email or text when the litters are born and we have a total puppy count.
Call Back List
Call Back list families will be notified via text from 321-405-2539 when puppies are available
Deposits will be accepted on a first-come, first-serve basis. ​We placed 9 puppies from the Call Back list in 2021.
Litter picks are assigned on a First-Come, First-Serve basis therefore we do not guarantee color or gender. If there is not a puppy you like in your assigned litter you can be transferred to another litter. If you have a specific puppy in mind, you may want to work with another breeder.
Price List
Color / Markings 7% sales tax will be added to price
Standard Goldendoodle
(50-60 lbs)
Medium Goldendoodle
(35-50 lbs)
Mini Goldendoodle
(<35 lbs)
Petite Goldendoodle
(<25 lbs)
Shihpoos
(<12 lbs)
Bernedoodles
Coming in 2023
Solids – One color
$2,000
$2,100
$2,400
$2,500
$1,500
Abstract – Lighter shades or white spots
$2,100
$2,200
$2,500
$2,600
$1,600
Parti – White with darker color patches
$2,200
$2,300
$2,600
$2,700
$1,700
Tuxedo – White blaze chest, face and feet
$2,300
$2,400
$2,700
$2,800
$1,800
Merle – Mottled patches of color in gray and/or white, can have blue eye(s)
$2,400
$2,500
$2,800
$2,900
$1,900
Chocolate – Premium color, additional $200 charge to prices above
+$200
+$200
+$200
+$200
+$200
Phantom – Secondary color (tan points, silver, red) usually appears above the eyes, on the muzzle, chest, lower parts of the legs, and often under the tail and inside ears.
+$200
+$200
+$200
+$200
+$200
Goldendoodle Sizes
Petite range: Height: below 14 inches, typically 25 lbs. or less
Miniature range: Height: over 14 but under 17 inches (35cm to 42cm) at wither, typically 26-35 lbs.
Medium range: Height: over 17 but under 21 inches (43cm to 52cm) at wither, typically 36-50 lbs.
Standard range: Height: over 21 inches (53cm to 63cm) at wither, typically 51 or more lbs.
Final size category of a dog will be determined at adulthood and is measured at the withers. Please be aware that the estimated size of a puppy by a breeder is an educated guess; therefore, a puppy's final size may vary somewhat from a breeder's initial calculation.
New Families / Availability
Lilo / Sterling
F1bb Standard
Go Home February 18, 2022
Scott H.
Stephanie L.
Allison L

Joanna R.

Beatriz D.
Christopher W.
Kelton C.

Available
Kona / Bolt
F1bb Medium
Puppies Due February
Go home April
Carrie J.
Virginia K.
Ashley W.
Brittainy J.
John D.
Enola / Thunder
Mini-Goldendoodles
Spring / Early Summer
Nicole S.
Feita G.
Joanne N.
Denise L.
Kimberly B.
Star / Sampson
F1bb Standard
Puppies Due February
Go Home April
Elise E.*
Susan M.
Shari C.

Available

Available
Nova / Thunder
Petite Doodles
Puppies Due February
Aramis P.
Maggie C.
Christine S.
Honeysuckle / Thunder
Mini-Goldendoodles
Spring / Early Summer
M. Savey*
Stuart W.
Ariana B.
Sandy W.
Sara M.
Vanessa M.
Bella / Thunder
Shihpoos
Summer
Natasha B.
Dawn H.
Daneen C.
Beth C.
Puppy Application
Ready for the newest member of your family? Please review Our Process and the information above before submitting your puppy application.